Miscellaneous
Click the pictures for enlargement (Note the file size!)
Official papers
Click the header and you'll find officially released papers from The Pulsar Time Computer Center like promotion booklets and instruction pamphlets etc.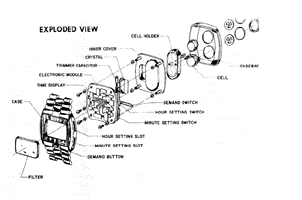 Exploded view + picture text (of The Limited Edition) (25 kb)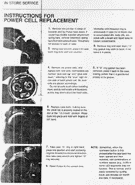 Cell replacement instructions (79 kb)
From the press...
| | |
| --- | --- |
| Ad: The Limited Edition, unknown date (101 kb) | Ad from "Business Week" November 11, 1972 (57 kb) |
| Ad(?): The 901 Calculator (55 kb) | Article in "Timely TOPICS" May 6, 1970 (104 kb) |
| Ad from around November, 1972 (172 kb) | |